Register to receive our weekly newsletter!
Get insider deals first, exclusive promotions,
and more delivered to your inbox each week!
We respect your privacy and take it
very seriously. View our privacy policy.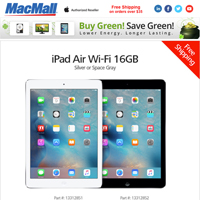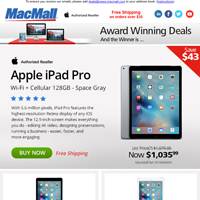 Thank you for signing up!
Thank you for subscribing to our newsletter. Be sure to check your email for exclusive offers and discounts.
Close
Medium and Large Business Services
Our enormous buying power combined with our very skilled and highly trained Account Managers offers your medium to large business specialised contract pricing, as well as the best in customer satisfaction. We believe that if you are investing in your company, you want to make the right business decisions. Our dedicated Account Managers can assist you in making the right technology purchase decisions for you. They are here to ensure that, when you make your final decision, it's the right one without any lingering issues. Should a problem ever arise, we are here to resolve it immediately. We know that you expect nothing less.
If you'd like to place an online RFQ (Request for Quote) please click here.
CSS Override for macmall-promo LeadsGeneration widget
BlueCoreScript