Register to receive our weekly newsletter!
Get insider deals first, exclusive promotions,
and more delivered to your inbox each week!
We respect your privacy and take it
very seriously. View our privacy policy.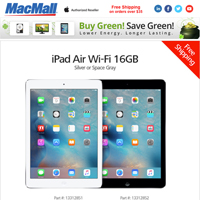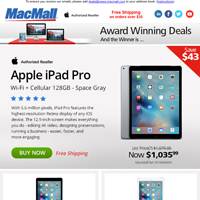 Thank you for signing up!
Thank you for subscribing to our newsletter. Be sure to check your email for exclusive offers and discounts.
Close
Whether your business has 3 employees or 300, you will receive priority treatment from MacMall/PCMall. We value all customers equally and will work with you and your budget requirements to insure you get the most for your investment.
If you'd like to place an online RFQ (Request for Quote) please click here.
CSS Override for macmall-promo LeadsGeneration widget
BlueCoreScript