FREE ENGRAVING
Add a personal touch to your iPad.
MacMall offers an exclusive FREE ENGRAVING* to all iPad orders. Add a laser-engraved
message to any new iPad or iPod to make it more special.
DEVICES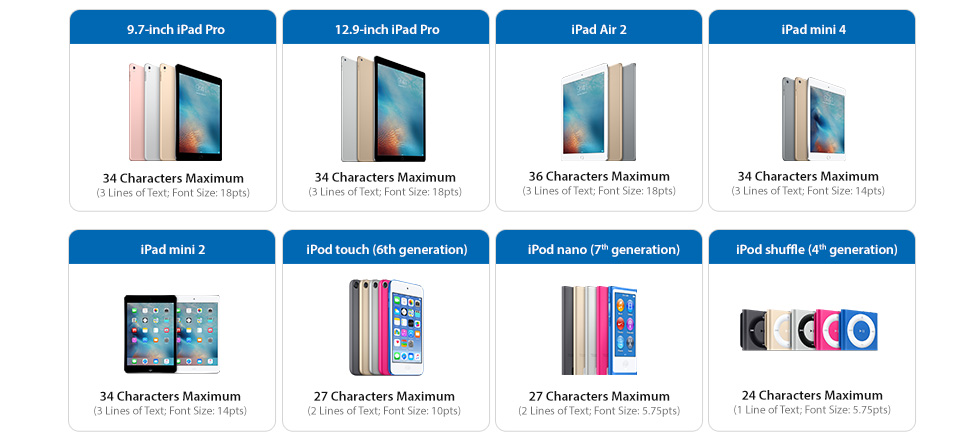 *STANDARD TEXT ENGRAVING: (Font Type: r_ansi)
COMPANY LOGO ENGRAVING
In addition, MacMall also offers custom logo engraving that allows you to add company logos to your iPad or iPod devices.
• A minimum of 10 iPad or iPod devices (with the same logo) is needed to request a logo engraving.
• A flat rate of $299 will be charged regardless of the quantity of the iPad or iPod devices for the company logo.
• A bitmap file of your company lgo in 300 DPI (gray scale) must be provided to your Account Executive to process the order.