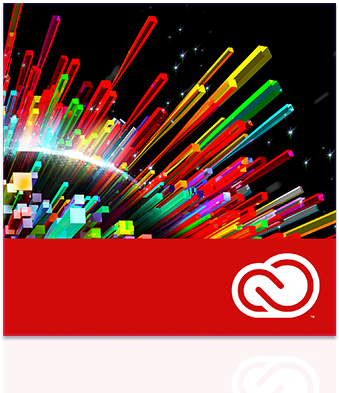 There's always something new in Creative Cloud for teams


You're all on the same team. Start creating that way.
Keep your team on the same page with the entire collection of Creative Cloud™ desktop applications. Everyone working on the latest versions of the same tools. Everyone sharing files. And everyone stunned by the affordable price.
SPECIAL: $39.99/month*!!!
only available until August 31, 2013
Call and ask for MacMall sku 9623941
*12 Month Subscription Required




Single App Plans Now Available for only $19.99/month*!


Click here to learn more

Share files, capture feedback, and keep track of versions—all in one place. Only in Creative Cloud. Simplify your organization's license management with a centralized admin console where you and your designated administrators can quickly add, assign, or transfer seats, while maximizing your IT and procurement budget

All the tools you love. Totally re-imagined.
Hundreds of all-new features are just the beginning. Because now, your favorite applications have been rebuilt to support a seamless creative process. With Creative Cloud for teams, everything you need to create intuitively and collaboratively is included.

Create. Collaborate. Iterate.
Welcome to file sharing designed specifically for creatives. Every layer is maintained. Past versions can be saved.* And private folders control who can see your work. Save to the cloud right from your tools, or drag and drop to a desktop folder. Access files, edit, comment, and re-upload. With 100GB of storage per person, there's a lot of space to go around.

One-stop publishing.
With Creative Cloud, creating is just the beginning because your membership includes everything you need to publish your work in immersive and engaging new ways. You can build and publish websites, mobile sites, iPad apps, and other content for any medium or device.

Stay up to date
Get upgrades to all new versions upon release, as well as new features and services as they become available.

Available through the Value Incentive Plan

The Value Incentive Plan (VIP) is Adobe's new membership-based volume licensing program that makes it easy to purchase, manage, and assign permission to use Adobe software and services based on declared user ID numbers.
VIP uses a simple enrollment process to initiate your Creative Cloud membership, and your team can deploy the software as the purchase is being processed. You'll be provided an administrator console that allows you to see what's been purchased and deployed and to whom—all from one easy-to-use interface. Membership also consolidates your seats and products into a single agreement and automatically prorates any additional seats that you add after the initial purchase, simplifying license management.
Call your MacMall Representative at 1-800-622-6255 for more details!